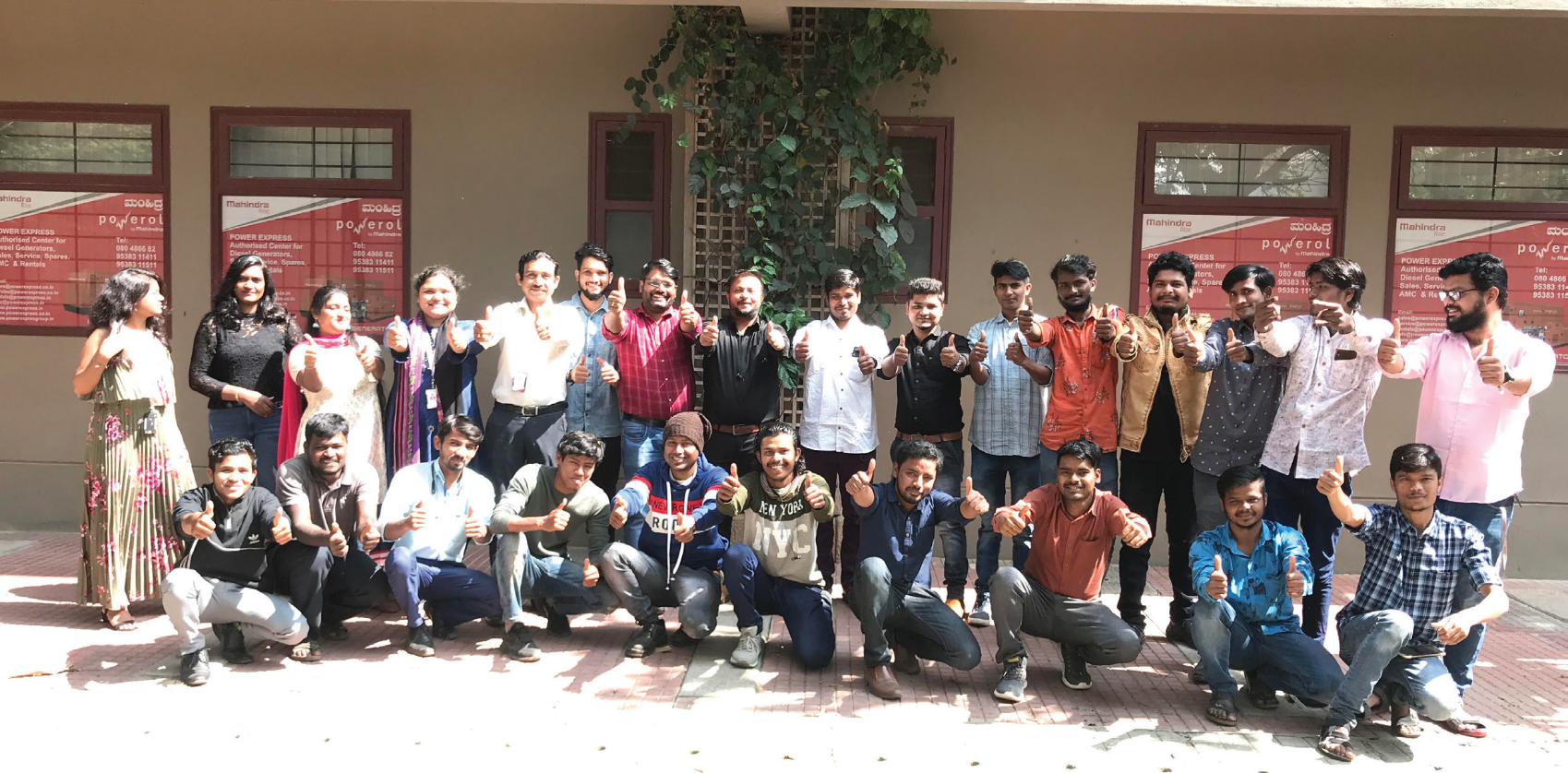 Our Team
Power Express Gensets
Around the world, people, businesses and countries are striving for a better future. A future that needs different forms of power and the right conditions to succeed.
That's why at power Express , we work round the clock, making sure you get the electricity, you need, whenever and however you need it – we bring our expertise team and generators to any location, in India.
With an experience and versatile team of engineers and professionals we provide power solutions to virtually any power requirement through our pan india network of operation cities like Bangalore, Hydrabad, Chennai, Vishakapatnam, Vizag, Mumbai and Pune having handled numerous projects events Utilities of varied scales and sizes we have amassed expertise in the industry which has been instrumental boosting our reputation as a powerful symbol of trust we believe power opens up opportunity and creates potential for individuals, communities, industries, economies and societies all over the world.

We offer need-based solutions to a range of power requirements be it major engineering and infrastructure companies, manufacturing plants, construction companies and other utility companies etc.
Phone: +91 95383 11411
&nbsp&nbsp&nbsp&nbsp&nbsp&nbsp&nbsp&nbsp &nbsp&nbsp&nbsp&nbsp&nbsp&nbsp &nbsp +91 95383 11511
Are you having a question, or want some help from us. Don't hesitate, call us today
What Our Customers Have To Say
Laxman Kumar Giri
We have AMC with power Express last five years,they are service is very good, quick respond, easy to communicate with service vendor and technicians. Professional service..
Vidya Biral
I have a wonderful experience with Power express, thanks to Power Express very helpful and quick to respond. Keep going with the work.👍
Shoaib Khan
Best in class service for generators on time delivery and services do contact for them for Hiring DG on rent and new Generators you won't be disappointed that's guaranteed..